We are reaching a turning point in the UK gaming industry where E-sports seems to be finally catching on. Once upon a time (not that long ago) playing "computer games" was something only socially awkward spotty teens did in the dark depths of their bedroom.  It was by no means for the "cool kids" let alone stars! As my mum always said "you wont make any money playing those games", I guess she was wrong.. very wrong.
The likes of the United States, some of Europe and most certainly Asia have seen huge growth in E-sports both from a commercial and community point of view. The UK now seems to be catching up and more investment is being pumped in to the UK scene from brands looking to get involved and companies/teams that make up the very fabric of UK E-sports.
You can't go anywhere without hearing something about Fortnite and although it is a fairly new game you can really see how Riot are using E-sports as a way to not only grow the player base but also keep the game relevant. You could even go as far as to say that Fortnite's involvement in E-sports is pushing Riot's team to constantly develop the game for the sport rather than profit. The $100m prize pool offered for this year alone speaks volumes.
So how big is E-sports and is it going to stop growing?
The best way to measure the real momentum of any industry or sport is by the looking at the number of regular viewers.

As you can see from the graph above, regular viewership is on the up. Between 2015 and 2020 it is predicted that numbers will have more than doubled to a massive 286M worldwide.
Compared to more traditional sports, one the face of it this might not seem like a lot but when to dig a little deeper the numbers are astounding.  E-sports has managed to amass regular viewership almost exclusively through online platforms like Twitch and more recently big players like Facebook and Youtube have tried to get in on the action.
As it catches on an E-sports is viewed as a legitimate sport I can only see the likes of Netflix, BT Sports and Sky Sports trying to muscle the way in.
The vast majority of E-sports will always thrive online but having more traditional broadcasters wanting to move into the space will fast track viewership eclipsing the likes of basketball and eventually football.
  With the number of people watching online and in person events has the monetary investment followed the same growth?

Very much so, with the bulk of the money coming in the form of advertising from companies looking to associate themselves with the sport and teams. It is this commercial investment and development of the broadcasting platforms that will help push E-sports beyond anything currently out there.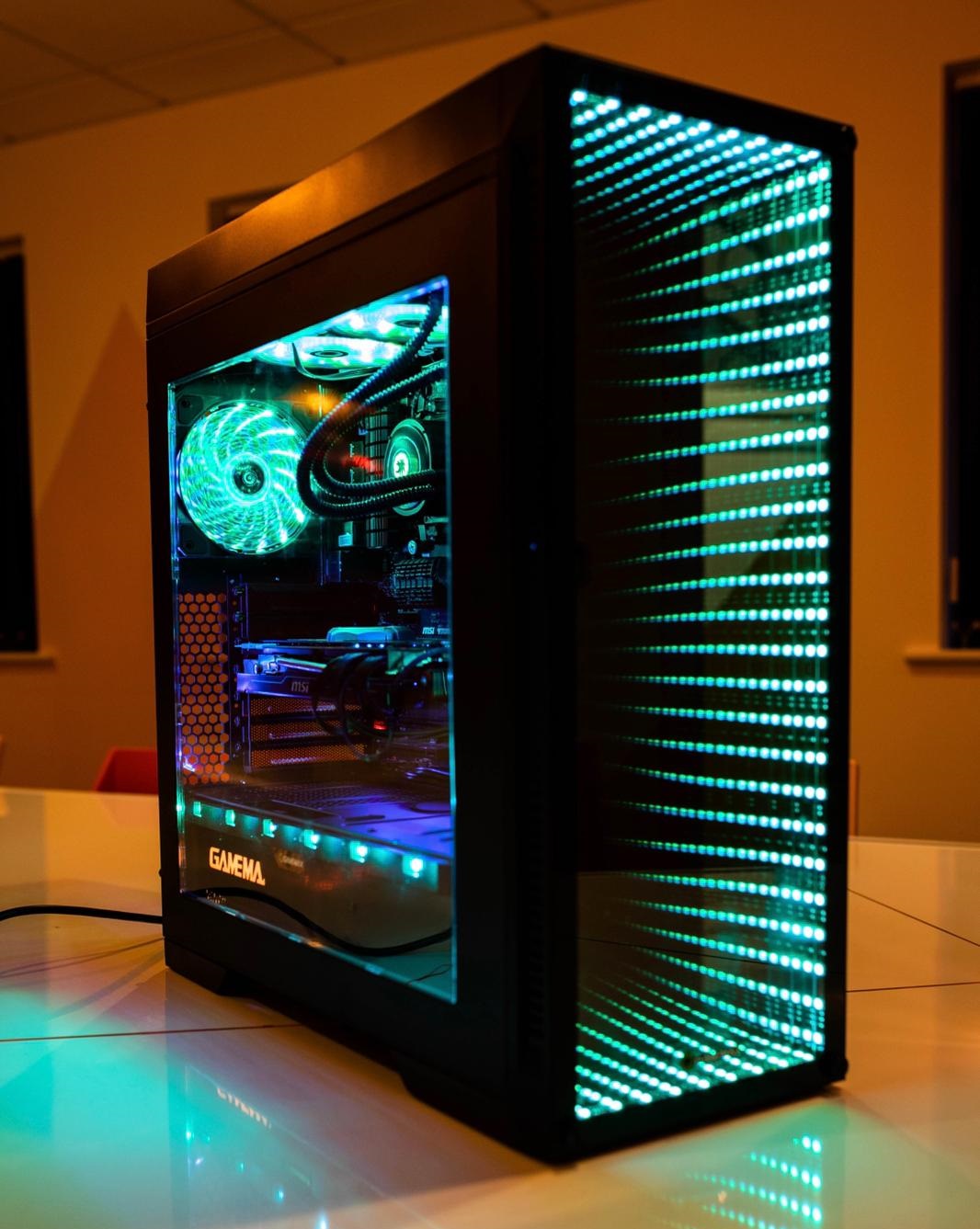 Nathan builds in the Abyss Full Tower Case and gives his verdict. I'm delighted to say I have a new case from GameMax UK to review and this is the first one I've had the pleasure of reviewing that's a Full-Tower. You won't believe the expansion room inside this thing,...

DARE TO WIN
The Game Max focus is gaming products to enable everyone to have a great experience without breaking the bank.