Build A Winner – Terms & Conditions
1 – Event Duration & Enrolment
From 16th Aug 2019 to 16th September 2019, 2019 (UTC + 08:00), participants ("You, "Your", as applicable) may enroll in the GameMax "Build A Winner" promotion ("Event") – while supplies last. To enter, You must complete the following steps:
Reward 
i) Purchase one (1) or more system builds using eligible GameMax chassis from participating GameMax partners and register your product using the registration page https://gleam.io/SxTvx/build-a-winner

 

.
ii) You may register more than one (1) eligible product to receive more entries. Go to the product registration page and register your eligible product by answering both questions with valid information. All registration and redemption must be completed no later than Sep. 16th, 2019.
iii) Incomplete, missing or invalid registration information may be grounds to disqualify participant from this Event. GameMax reserves the right to verify, approve, or deny submissions in its sole discretion. GameMax may reach out to You to verify and/or confirm delivery location. If GameMax's email or contact is not responded to within 5 days, You will be deemed to have waived the redemption item.
2 – Other
Participants must be at least 18 years old. Void where prohibited or restricted by law.

Eligible GameMax products:


PC Chassis: Shadow, Solar Black/White, Starlight, Knight, Crusader, Kamikaze Pro
Eligible Regions: United Kingdom
This Event is only for eligible end user consumers and not businesses. GameMax, GameMax affiliates, subsidiary, manufacturer, business partner, distributor, wholesaler, reseller, retailer, or agency employees and their immediate families are not eligible to participate in this Event.
3 – Participant Acknowledgement and Consent
You hereby acknowledge and agree that:
i) GameMax reserves the sole and discretionary right:

i) to determine, on a final and conclusive basis, whether a participant has fulfilled the Event requirements in good faith. For illustrative purpose without limiting any other terms, GameMax may disqualify participants: a) if Event enrolment or product registration is incomplete, b) if Event eligibility requirements such as applicable product line or regional restrictions are not met; c) if the provided documents are forged, fraudulent, or void; d) if automated codes, scripts, plugins or other means were used to enter or complete Event enrolment; e) if participant does not have the legal capacity to enroll in this Event, or f) if criminal or illegal acts are committed or allegedly committed to enroll in this Event;
ii) to replace the prize with items of similar value without prior notice;
iii) to vary, delete or add to any of these terms and conditions without prior notice;

ii) GameMax is not liable and assumes no liability to any person for any loss, dissatisfaction, or damage arising from the prize, and uses thereof. Winners shall not make any claims against GameMax;
iii) GameMax disclaims all liability for any delays, misdelivery, loss, or failure in the delivery of the winning notification due to mechanical, technical, electronic, communications, telephone, computer, hardware, internet, or software errors, malfunctions, or failures of any kind. In such eventuality, the winner unconditionally waives his/her right to the prize and any associated compensation.
4 – Limitation of Liability
TO THE GREATEST EXTENT PERMITTED BY APPLICABLE LAWS, GameMax SHALL NOT BE LIABLE TO YOU ON ACCOUNT OF ANY CLAIM (REGARDLESS OF THEORY OF LIABILITY WHETHER BASED UPON PRINCIPLES OF CONTRACT, WARRANTY, NEGLIGENCE OR OTHER TORT, BREACH OF ANY STATUTORY DUTY, OR OTHERWISE) FOR ANY SPECIAL, CONSEQUENTIAL, RELIANCE, INDIRECT, INCIDENTAL, PUNITIVE OR EXEMPLARY DAMAGES, WHETHER FORESEEABLE OR NOT, INCLUDING BUT NOT LIMITED TO LOST PROFITS, REVENUE, GOODWILL OR COST OF REPLACEMENT.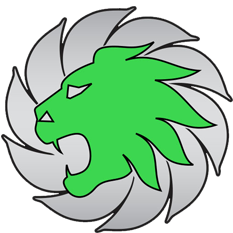 DARE TO WIN
The GameMax focus is gaming products to enable everyone to have a great experience without breaking the bank.
Products
Reviews
About
Contact Us