Nathan gets his hands on the Phantom and gives his thoughts.
My week has been made after receiving a new case from Gamemax, my favourite UK based PC parts retailer and I couldn't be happier. This case is aptly named "Phantom", fitting in with our spooky season, and rightly so as the print on the packaging has a mask that even Michael Myers would be frightened to witness.
The Phantom case is a Mid-tower with a Tempered Glass side panel. Although this is a Mid-tower, it has more room than you'd think. This is because the hard drive bay and PSU are enclosed in a shroud, which frees up the righthand side so it's not being clogged up by a hard drive and optical drive racks which are typical on the majority of cases. Being a mid, and the size of the latest GPUs these days… This is a life saver.
Upon receiving and opening the box, as with all Gamemax products, you can expect your case to be properly packaged with a cellophane layer over the PC tower itself, and both ends secured in 2 thick polystyrene chucks cut out specifically for the case. Because of the thickness of the polystyrene this also leaves the case suspended in the centre and away from the edges, so if your delivery driver is feeling a little rumbustious, there's a good few inches clearance between case and cardboard. Well thought out logistics.
 My first impression of the Phantom after unpacking was simply, "Wow look at that front, oh I hope that's RGB!" and then in record speed immediately after that was "Is that a vertical GPU mount?" And once again Gamemax delivers – of course it's RGB! And a first for me in a Gamemax case to have a vertical GPU mount (which can also be turned horizontal for the standard form factor).
The case includes 1 Gamemax Spectrum 120mm fan at the rear, 2 RGB strips already built in so no installation required there. A PCB hub which allows up to 6 fans to be connected so the RGB is in sync; this is all powered by a Molex pass through connector. To control these lights there is a convenient 'LED' button on top of the case which cycles through your colour modes and to name a few: Static Rainbow, Rainbow Cycle, Colour Pule and Static colours – Red, Green, Blue, Pink, Yellow, White. The Vertical GPU mount included is already fitted in the vertical positon and having it this way offers 3 PCIE back plates, but more are included in the bag of goodies if you wish to mount it the standard horizontal way.
The front panel can be removed entirely by putting your hand in the slot provided directly at the bottom and giving it a strong pull. This is to allow access to fitting fans or radiators into the main compartment.
The motherboards this case can support are ATX, Micro ATX and Mini ITX. It already comes fitted with motherboard risers currently setup for Micro ATX, and Gamemax includes extra risers and the tool to tighten/undo so for any of the 3 sizes compatible, Gamemax has you covered.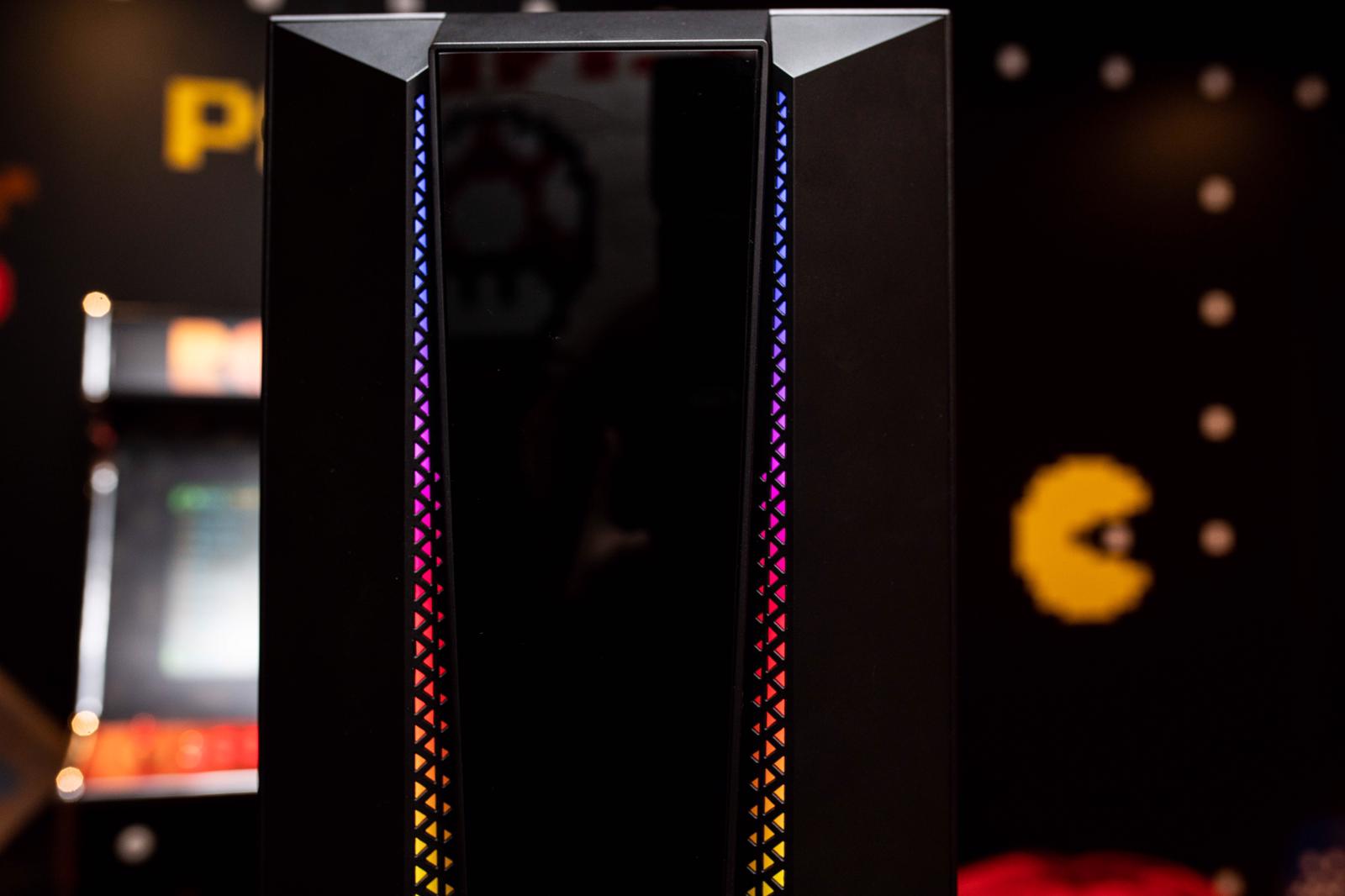 Upon opening the case by removing 4 thumb screws that holds the Tempered glass side-panel, you are greeted with a bag of screws, instruction manual and SSD mounting plates.
Fully included is:
4 extra PCIE covers for when horizontal.
SSD mounting plate
5 zip ties
4x 2.5" SSD screws
4 grommets / 8 screws for 3.5" drive
Motherboard risers, Fine thread screws to go with the risers
Standard Hex screws for PSU mounting and such
Instructions
Quick overview of the Tech Specs
Motherboard Support: ATX, Micro ATX and Mini ITX
Watercooling ready, With a 280mm Radiator able to fit on the top and front
Tempered Glass side-panel
Hard Drive Bays: 1 x 3.5" and 2 x 2.5"
2 x USB 3.0 IO Ports
Fan Support: Front 3 x 120mm or 2 x 140mm, Top: 2 x 120mm or 2 x 140mm, Rear: 1x 120mm (which is already included with your Spectrum fan)
PCB RGB Hub that supports up to 6 x fans.
Things of note before purchasing
Some things of note before purchasing, nothing that's manufactured wrong with the case but definitely points of note just to make sure this case is for you.
If you decided to mount the GPU vertically, the second SSD bracket that is provided will not fit as the mount covers this. But Gamemax clearly mentions this in the Case Specifications.
There is only 355mm clearance for the GPU, if you decide to install an AIO (I used Gamemax's own Iceberg 240mm AIO) A GTX 970 would only just fit, with a few CM to spare. The 970 measures 260mm so keep this in mind if you plan to AIO on the front but also using one of the longer GPU's available on the market.
Even though the case is vertical GPU supported, unfortunately the PCIE riser cable needed to execute this is not included, but can be picked up fairly inexpensively.
For SSD mounting, I had to use 2 originally intended Motherboard screws to secure it, as the 2.5" drive bay screws are extended and intended for a use with the grommets included to mount in the bay.
All of these are very minor things to note and all were solved with no issues from myself.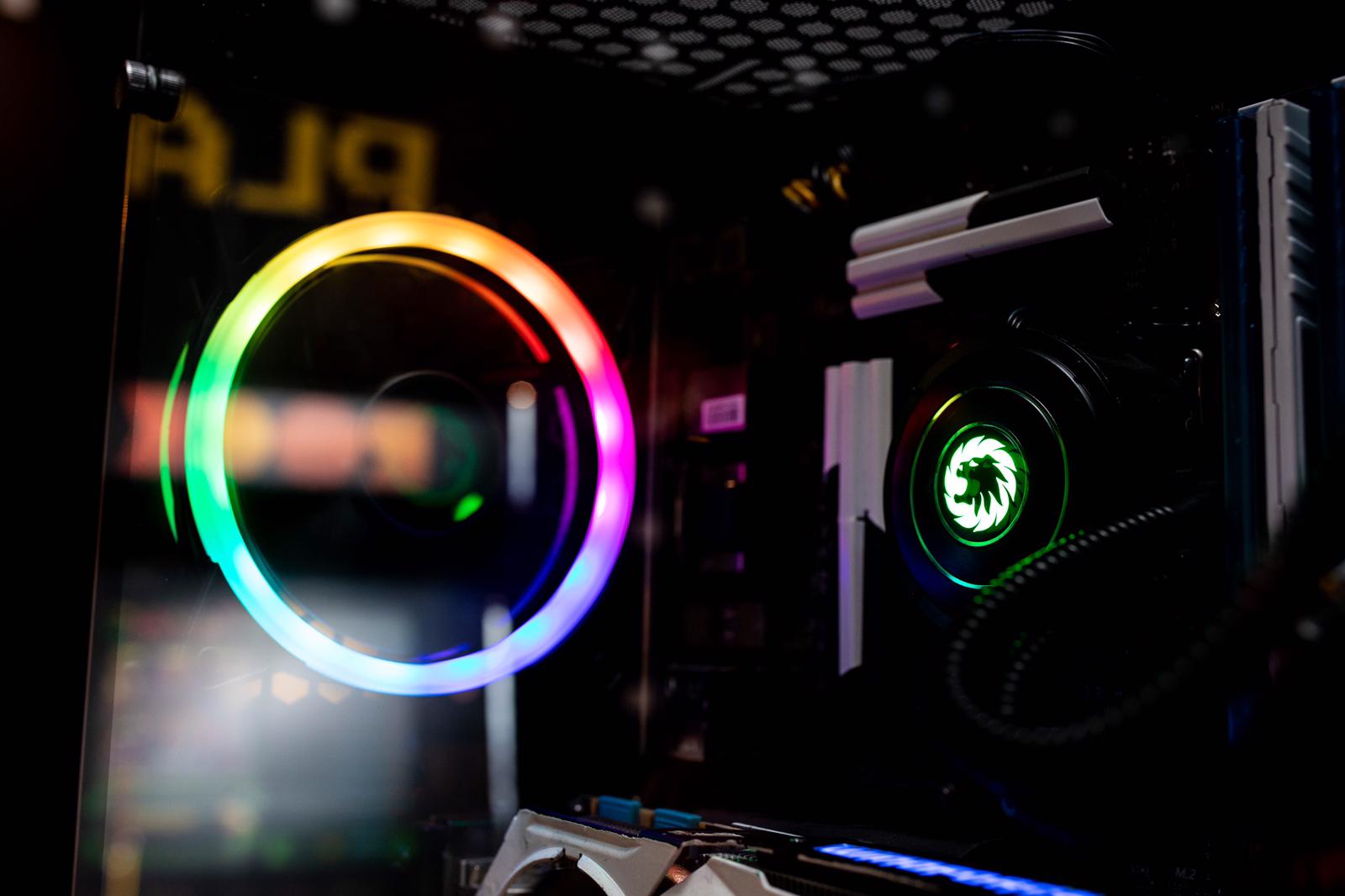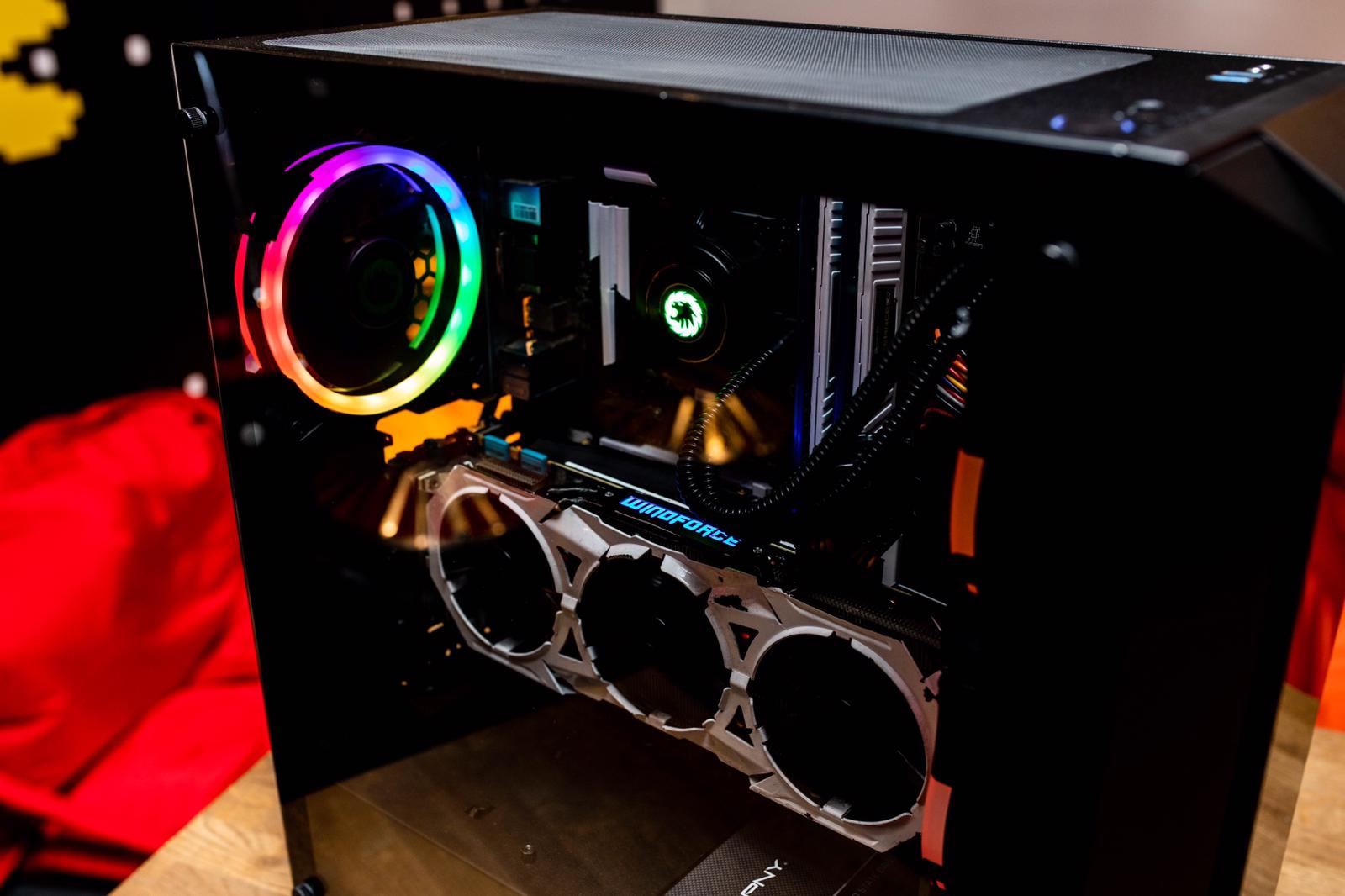 All in all, I was very happy to review the Phantom Mid-Tower case, it's an affordable tempered glass case that's very easy to install your hardware and watercooling if needed. The RGB fan and strips in the front panel look glorious, these photos do them no justice, and with the included PCB fun, expansion to more RGB fans couldn't be easier. The vertical GPU mount is a nice touch but also because it allows the consumer to switch it horizontal if they so choose. For beginners and veterans in the PC world, this case will suite you well with its compatibility of the most used Motherboard types and the expansion of watercooling, this case will serve you well with whatever hardware you decide to throw at it.

DARE TO WIN
The Game Max focus is gaming products to enable everyone to have a great experience without breaking the bank.